Kybella is the first FDA-approved injectable drug to reduce the appearance of submental fat, more commonly know as a double chin. With this procedure, you can help eliminate that double chin with nothing more than a few injections.
Am I a Good Candidate for Kybella? The best candidates for Kybella will exhibit the following characteristics:
An excess of submental fat (a double-chin)
An aversion to surgical procedures
Realistic expectations as to what this procedure can accomplish
A discomfort caused by submental fat, whether social or physical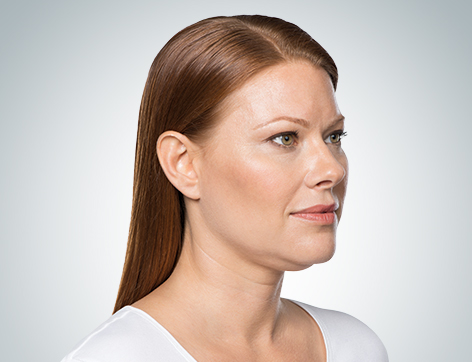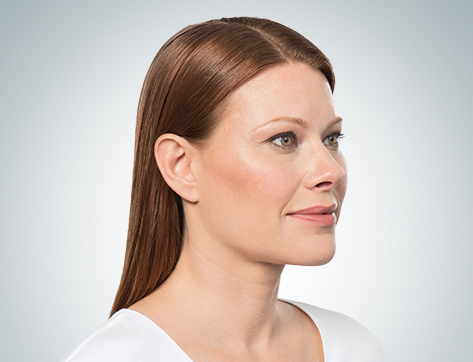 FREQUENTLY ASKED QUESTIONS
1What is Kybella?
Kybella is an FDA approved treatment to reduce the appearance of moderate to severe fat below the chin (submental fat), also known as a "double chin." The active ingredient in Kybella is synthetic deoxycholic acid. Deoxycholic acid is a naturally occurring molecule in the body that aids in the breakdown and absorption of dietary fat. When injected into the fat beneath the chin, Kybella destroys fat cells, resulting in a noticeable reduction in fullness under the chin.
2What does Kybella treat?
Kybella is an injection that is used to dissolve fat and improve the overall appearance of the neck and jawline. It is now being used off label to treat other areas such as jowls, bra fat, knees, triceps, small pockets of fat in saddle bags and abdomen.
3Am I good candidate for Kybella?
Kybella may be right for you if you are bothered by fat under the chin (submental fullness), you don't want to have surgery, you eat well and exercise but the submental fullness does not go away.
4How many treatments will I need?
Each treatment session involves multiple Kybella injections. For optimal results, patients generally require 3-4 treatment sessions 30-60 days apart.
5What should I expect after a Kybella treatment?
Most patients report swelling, bruising, numbness and redness in the treatment area. This resolves relatively quickly and is a normal part of the healing process.
6Is Kybella permanent?
Yes, Kybella is a permanent solution for dissolving submental fat. When injected, it causes the destruction of the fat cells. Once those cells are destroyed they cannot store or accumulate fat.
7I'm Pregnant, can I have Kybella injected?
No, you cannot.