PRESENTING
COOLSCULPTING
ELITE
---
Oasis at WSNM is proud to be the first and, currently the only practice in New Mexico currently offering this revolutionary new procedure to our clients. We also offer a wide range of enhanced services.
---

IV Therapy - Creating a Healthier You
Oasis at WSNM is proud to offer the latest in therapeutic, intravenous treatments.
IV Therapy delivers fluids directly into your bloodstream, bypassing the digestive system, so vitamins, electrolytes, and antioxidants are absorbed much more quickly and completely. Fluids circulate quickly through your system to rapidly replenish, rehydrate, and revive your body. Treatments deliver Immunity Boost, Energy Boost, Athletic Recovery, Anti-aging Skin Care and much more.
Meically sound cosmetic care is part of the Oasis promise. Safe, medically supervised IV Therapy treatments delivered by registered nurses is part of this commitment. Learn more here and call (505) 314-1444 for a free consultation.
---
MED SPA IN ALBUQUERQUE, NM
Here at Oasis Med Spa we are committed to offering the latest, innovative non-surgical solutions for our patients.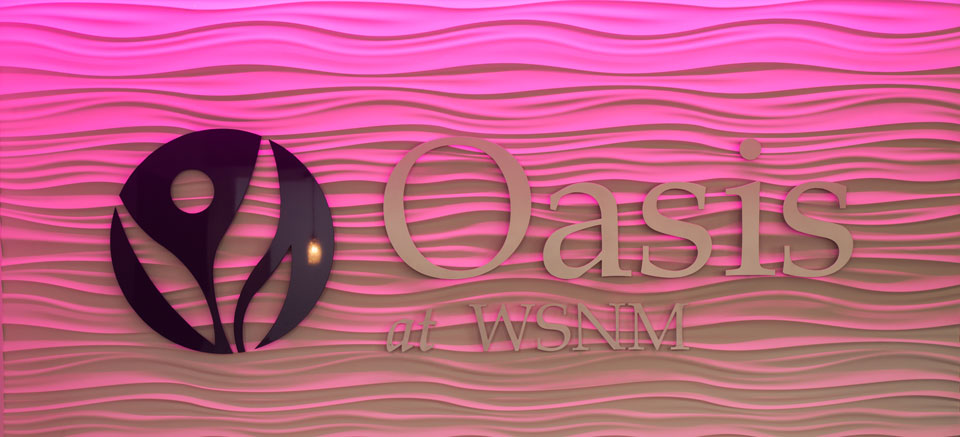 Women's Specialists of New Mexico began their Med Spa program in 2011 with Dr. Steven Gough, MD leading the program. Over the years, our practice has been able to offer additional Med Spa services. With the enhancement of our services, it was time to open our first Med Spa, the Oasis at WSNM. We are pleased to offer our Med Spa services to our patients in Albuquerque and the surrounding area.
I went to oasis spa for my 40th birthday and received many treatments. I did the laser spot removal, and many facials. I now have zero spots on my face and arms! I look so much younger. I highly recommend Oasis Med Spa. The atmosphere is calming and beautiful. The staff is super nice and professional. I will be getting my tattoo removed next.

The best spa in Albuquerque. It is discreet and very welcoming. Mary Clare Galarza RN really works magic. She has an eye for giving you youthful but very natural results. I trust her completely. Love all the results. Well worth it.

Always on time and the service is terrific! I have never been disappointed with any of my appointments. Erica is amazing and has a great sense of humor. My only disappointment is that I cannot go more often. Keep up the great work!

Oasis Med Spa at WSNM is fabulous! The office is stunning and relaxing. The staff is friendly and efficient. Mary Clare, Erica, Nicole, and Deanna are fantastic at what they do and they do it well. They make every visit comfortable and fun. Great environment!