Z Wave Pro "Catch the Z Wave"
The Zimmer Z Wave Pro transmits powerful sound waves into the tissue. The energy then spreads out radially to enhance the treatment effect.
The body responds to the Z Wave Pro sound waves with increased metabolic activity in the form of lymphatic drainage and increased blood circulation.
The end result is an improvement in the appearance of cellulite and other body contouring procedures.
Cellulite is a condition in which the skin has a dimpled, lumpy appearance. It usually affects the buttocks and thighs, but can also occur in other areas. Cellulite occurs when fat deposits push through the connective tissue beneath the skin. Cellulite can affect both men and women, but it is more common in females, due to the different distributions of fat, muscle, and connective tissue.
Grade 1, or mild: There is an "orange-peel" appearance, with between 1 and 4 superficial depressions, and a slightly "draped" or sagging appearance to the skin.
Grade 2, or moderate: There are between five and nine medium-depth depressions, a "cottage cheese" appearance, and the skin appears moderately draped.
Grade 3, or severe: There is a "mattress" appearance, with 10 or more deep depressions, and the skin is severely draped.
There is no cure for cellulite, however, there are treatments that can help reduce the appearance of cellulite.
FREQUENTLY ASKED QUESTIONS
1Is the Z Wave treatment painful?
No, quite the contrary. Many patients comment that the Z Wave treatment feels similar to a relaxing massage.
2How many treatments will I need?
For cellulite treatment: Visible changes may be seen as soon as during your second week of treatment. Your skin will get smoother and noticeably firmer. Recommended treatment is a minimum of 10 sessions within a 3-4 week period. The number of treatments you need may depend on the severity of your cellulite.
For enhanced body contouring: It depends on your specific condition. For example, Z Wave after CoolSculpting typically requires only one treatment, instead of massage. The Z Wave treatment takes about 4 minutes per treated area.
3What kind of results can I expect?
For cellulite treatment: At a minimum, an improvement of one grade of cellulite. (E.g., improvement from Grade 3 to Grade 2.)
For enhanced body contouring: Z Wave will enhance the experience and outcome of your contouring procedure.
4How long will the effects of my Z Wave treatment last for the treatment of cellulite?
Z Wave practitioners have reported that the effects have lasted a year or more.
5What are the advantages of Z Wave?
For cellulite treatment: Z Wave is an effective treatment for cellulite that is gentle, quick, and noninvasive with no down time for the patient.
For enhanced body contouring: Z Wave is an effective treatment to enhance body contouring results, can shorten recovery time and minimize the occurrence of side effects.
6How does Z Wave compare to hand massage after a body contouring procedure?
Z Wave lends consistent therapy for the entire treatment, removing the subjectivity of hand massage.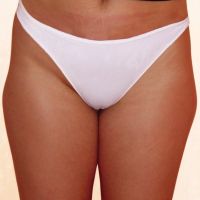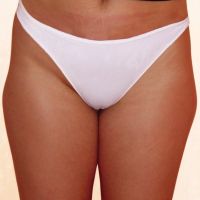 ---