For celluite, QWO is a first.
Cellulite is a localized alteration in the contour of the skin that has been reported in approximately 90% of adult women of all races and ethnicities. Cellulite is caused by three completely normal things. Fat cells get larger, skin gets thinner and a little looser and the fibrous bands under the skin's surface get thicker, leading to a dimpled appearance. Cellulite affects women of all shapes, sizes, ages, and races. There are three "types or grades" of cellulite that we can treat to help reduce the appearance of cellulite. QWO is indicated for the treatment of moderate to severe cellulite in the buttocks of adult women.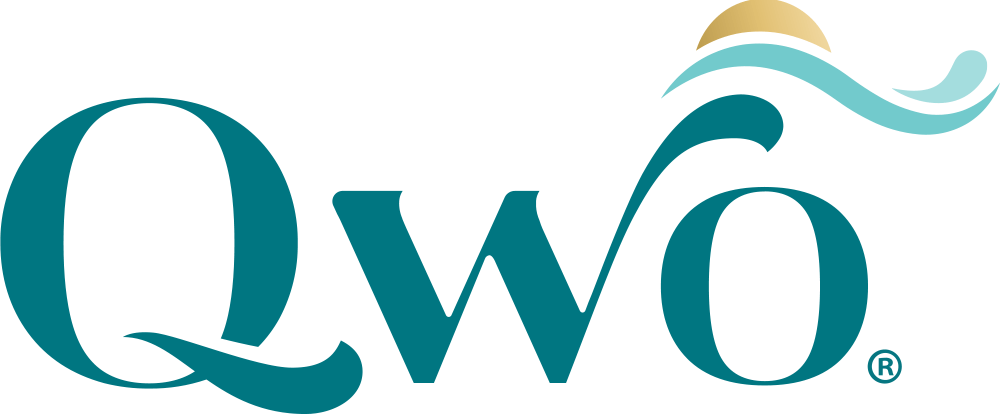 Grade 1, or mild: There is an "orange-peel" appearance, with between 1 and 4 superficial depressions, and a slightly "draped" or sagging appearance to the skin.
Grade 2, or moderate: There are between five and nine medium-depth depressions, a "cottage cheese" appearance, and the skin appears moderately draped.
Grade 3, or severe: There is a "mattress" appearance, with 10 or more deep depressions, and the skin is severely draped.
QWO is injected subcutaneously in the treatment area. Injections take about 10 minutes or less.
A treatment area is defined as a single buttock receiving up to 12 injections of QWO.
A treatment visit may consist of up to 2 treatment areas.
Treatment should be repeated every 21 days for 3 treatment visits for optimal results for cellulite reduction. The end result is an improvement in the appearance of cellulite.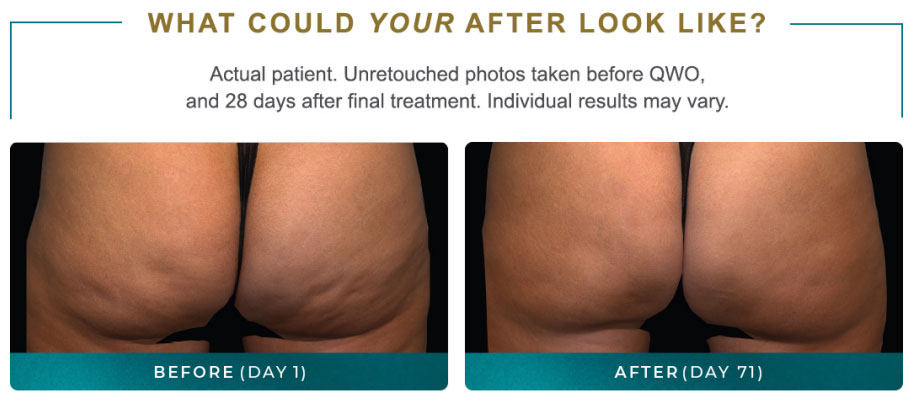 FREQUENTLY ASKED QUESTIONS
1Is QWO a surgical procedure?
No. QWO is an injectable treatment option that is thought to target a primary structural cause of cellulite—the fibrous septae. The exact mechanism for the treatment of moderate to severe cellulite is unknown.
2How do I know if QWO is right for me?
Your doctor will determine if you are an appropriate candidate for QWO. Please contact Oasis Med Spa today to schedule a no obligation consultation at: (505) 314-1444
3Can QWO be used to treat cellulite in other areas besides the buttocks?
QWO is only approved for treatment of moderate to severe cellulite in the buttocks of adult women. Endo Aesthetics is continuing to investigate additional areas of treatment.
4How many treatments of QWO will I need?
Each treatment visit may include up to two treatment areas. QWO injections will be given three weeks apart for a total of three treatment visits.
5Are there side effects of QWO?
There are risks associated with this product. QWO may cause serious side effects including allergic (hypersensitivity) reactions, including anaphylaxis, and injection site bruising. These are not all the side effects of QWO.